SHINING A LIGHT ON
WOMENS HEALTH
For too long, you have been left in the dark about you own body when it comes to uterine health and fertility. A one-size-fits-all approach combined with a lack of available information has meant that women have little autonomy over their own uterine health.
Verso Biosense is here to change that.
We're revolutionising women's health by giving you the information you need to make informed and empowered decisions about your body and health.
Years of innovation and ground-breaking research have been embedded into IRIS by Verso Biosense. This small device acts as your eyes, so you have sight on what's going on in your uterus at all times. By measuring the oxygen levels and temperature of your uterus in real-time, you'll have the personalised insights, data and knowledge you need to decide your own fertility plan and treatment path with confidence.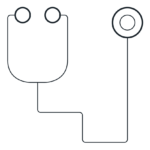 Since the first IVF baby was born over 40 years ago, scientists have honed down the optimal environment embryos need to develop and thrive in the lab before implantation.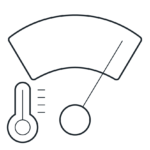 Controlling the temperature and maintaining a reduced oxygen level has been proven to increase the overall quality of embryos, but how do we know what these levels are in the uterus?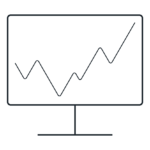 That's where IRIS by Verso Biosense comes in. Developed to allow physicians to see into the uterine space, the mini sensors are able to assess the levels and determine if they are currently optimal for embryo health and development.
Read our latest news, updates and advice on our products and women's uterine health.
Once you've made your decision to have IVF, it's both exciting and a little bit nerve-wracking as you begin to wonder what to expect. Every journey to pregnancy is unique, [...]

IVF has helped millions of people across the world to start a family. However, it can be a hugely confusing and intimidating journey to get your head around at first. [...]
Sign up to our newsletter to be the first to hear about our latest news and announcements.